Luiss Business School - Villa Blanc - Via Nomentana, 216 - 00162, Roma
22 February 2020 | 10:00 – 13:00
On Saturday, February 22nd, 2020 at 10:00 am Luiss Business School is glad to invite you to the Open Day of the Weekend MBAs designed for professionals, managers and entrepreneurs who wish to reach new skill levels and professional development in a fast-changing economic scenario.
A Special Lecture held by Alberto Castelvecchi, trainer and LUISS Adjunct Professor, will give you the opportunity to explore the key points of our Weekend MBAs and understand why these programmes are the most exclusive learning experience for professionals and executives in Rome.
KEY POINTS
Building a large network to explore new business opportunities;
Lessons with an international faculty made up of professors and managers;
Workshops to improve the leadership style and the communication skills;
International Exchanges to be exposed to different cultures and attempt to understand them more deeply.
At the end of the Open Day, the Luiss MBA staff will be at your disposal for one-to-one information sessions to provide you with insights about the programme of your interest and the selection process.
The event will be held in Italian in Rome at the stunning  Villa Blanc.
For more information write to mba@luiss.it.
 AGENDA
10.15-10.45 Registration & Coffee Break
10.45-11.00 Presentation of Part-Time MBA and Executive MBA
11.00-12.00 Special Lecture with Alberto Castelvecchi
12.00-12.20 Testimonials Part Time MBA and Executive MBA Alumni
12.20.-12.45 Q&A Session
12.45 One-to-one information sessions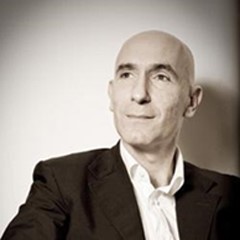 KEYNOTE SPEAKER
Alberto Castelvecchi
Renowned Publisher, Linguist and Philologist. Trainer and Coach for Effective Communication, Leadership and Public Speaking. He works in English, Spanish, French with leaders, MPs, managers, International Organizations across Europe and the Middle East. Introduced a new methodology, «Full comfort in Public Communication», based on a unique blend of cross-cultural features. He teaches Public Speaking at Luiss University and Luiss Business School in Rome, Italy.
Date
February 22 2020 - 10:00 am - 01:00 pm
Date
February 22 2020 - 10:00 am - 01:00 pm