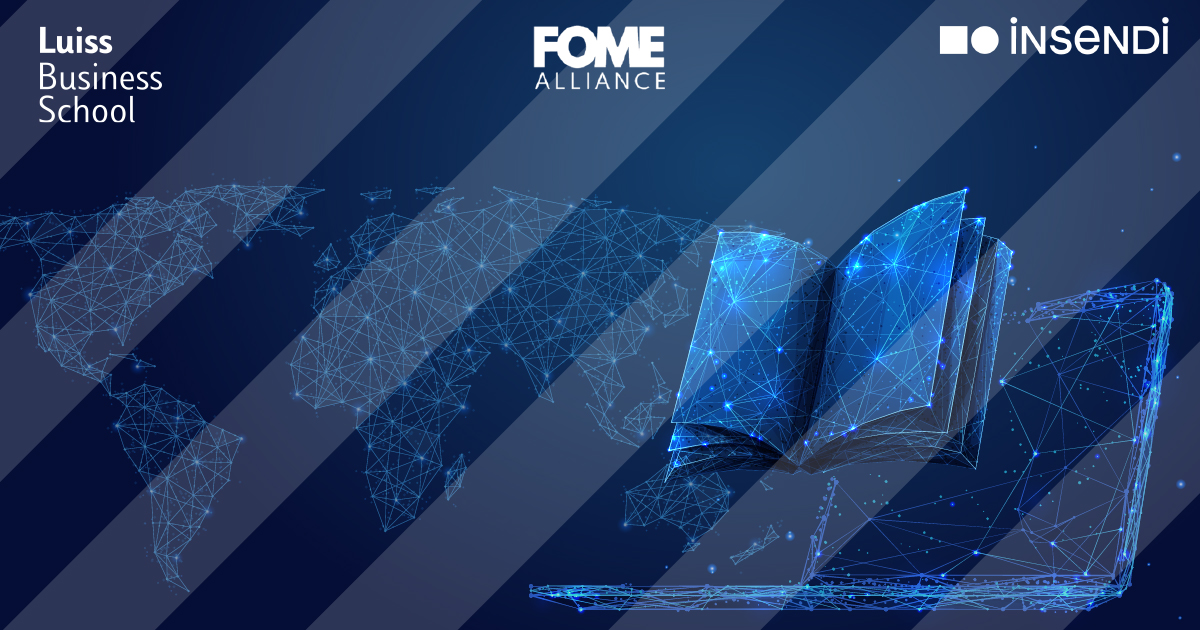 Luiss Business School, the higher education management school of Luiss Guido Carli University of Rome (Italy), becomes a new member of the Future of Management Education (FOME) Alliance. This network brings together faculty, senior management, Edtech project managers, learning designers, and media experts from each school to co-create the very best online learning experiences.
Entering into the FOME Alliance, Luiss Business School joins ten partners: BI (Norway); ESMT (Germany); EDHEC (France); Hong Kong University of Science and Technology (Hong Kong); IE (Spain); Imperial College Business School (UK); Ivey Business School (Canada); Johns Hopkins Carey Business School (United States); SMU (Singapore); The University of Melbourne (Australia) and insendi, the London-based leading online education company, as technological partner.
As a new FOME member, Luiss Business School will provide existing members with new opportunities, including resources, expertise and leadership, which will assist in the development of advanced online practices. Great attention will be paid to the field of digital transformation, and the opportunities that will arise from this, to encourage an attitude of change. The Luiss Business School will further contribute with resources, expertise and leadership to assist with the development of best online practices of innovative technological tools and pedagogical models.
"We are deeply proud of this achievement which is both a goal and a recognition of the value of the educational offer of the School at the same time – says Paolo Boccardelli, Dean of the Luiss Business School. –and we have already started working together with our counterparts from the ten nations represented in the Board of the Alliance. We see digital transformation as a mindset, the main path to follow to implement our mission. In this scenario digitalization conquers the role of a key dimension, thus enabling the innovation of the teaching methods adopted, to strengthen the learning experience of our students. The Luiss Business School ethos is strongly committed to contribute to the FOME vision and mission due to their strong alignment with our School's philosophy. Being the only Italian Business School in this network invests us with a great responsibility".
05/04/2021
Publication date
May 4 2021
Publication date
May 4 2021