Alumni Talks. Register for the webinar!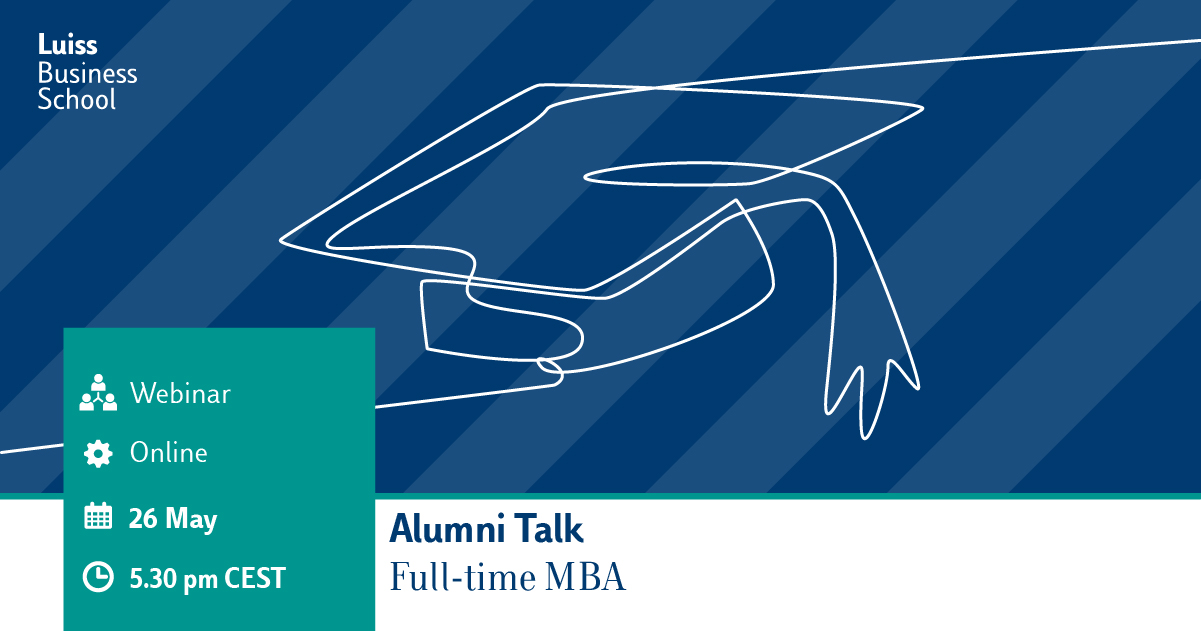 On Wednesday, May 26 from 5.30 pm to 6.30 pm CEST, we invite you to join the online Webinar of the Full-Time MBA.
The 12-month programme in Rome, starting in October 2021, is designed to provide the necessary tools to developed crucial managerial skills and competences to be successful in an ever-changing global economy. Learning Labs, International Experience, Coaching Programme and Career Services integrate disciplinary learning to create a challenging ad complete experience.
The Webinar will give you the chance to listen directly from the voice of our Alumni the positive impact the Full-Time MBA had on their professional life.
You will meet the Alumni:
– Danielle Kadlec
– Domenico Loschiavo
– Harout Dekermendjian
You will have the opportunity to interact with them during a Q&A session.
Moreover, there will be the possibility to receive information from the programme Director and Full Professor
Accounting, Reporting & Sustainability, Cristiano Busco and the MBA Staff about the programme structure and contents, the application process, and the scholarship opportunities for the next edition of the Full-Time MBA.
5/20/2021
Publication date
May 21 2021
Publication date
May 21 2021