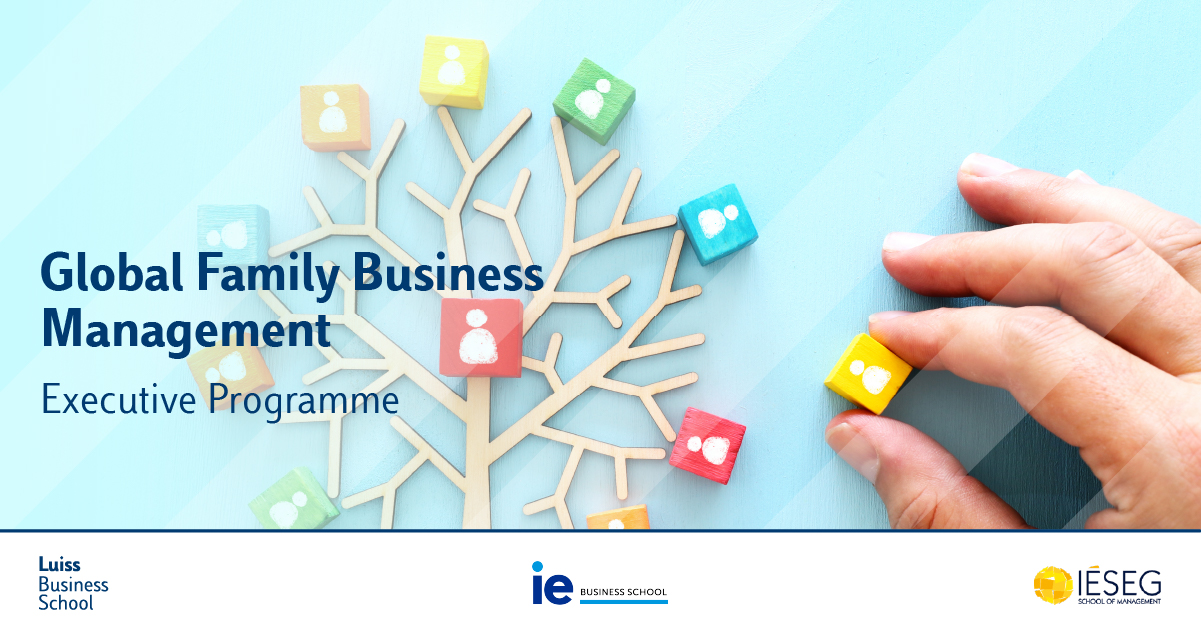 The Global Family Business Management is a unique international Executive Programme designed by Luiss Business School, in collaboration with the Center for Families in Business of the IE Business School and the IESEG School of Management.
The programme is aimed at heirs of business entrepreneurs who wish to take over the running of their family business and young professionals who already work or would like to work for a family business, in order to gain and develop the theoretical knowledge and practical skills required to efficiently manage a family business.
KEY FACTS
Start: September 22, 2022
Format & Locations: 5 intensive long weekends in Rome (Luiss Business School), Madrid (IE Family Business Center) and Lille (Ieseg, School of Management).
SCHOLARSHIPS
5 scholarships equal to 100% of the tuition fee (accommodation in Madrid and Lille also included) are available to international deserving candidates interested in grasping the real opportunities for growth and development of family enterprises and gaining skills and tools necessary for making the most of their business.
Deadline: Application must be sent within July 23, 2022.
Further information on the brochure or writing to executive@luissbusinessschool.it
28/6/2022
Publication date
June 28 2022
Publication date
June 28 2022