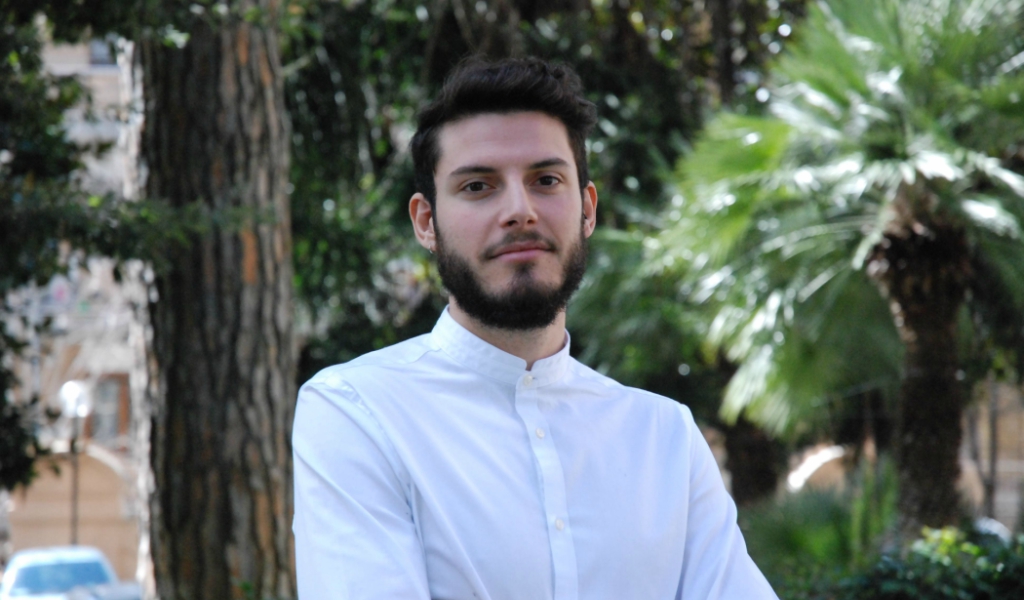 A degree in political science, a career as a professional basketball player and now the Master in Tourism Management: Stefano's experience, student at LUISS Business School
Could you tell us about yourself and your background?
My name is Stefano Rambaldi,  I am 24 years old, I graduated in political science. And I am also a professional basketball player in Italian League B and League A. During this year I played in the Italian League B Championship with the University team  "ASD LUISS", which helped me to obtain a scholarship to attend the Master.
Why did you choose the Master in Tourism Management?
I chose this Master during my stay in Dublin where, apart from sports, I got to work at Sandymount Hotel, the Hotel sponsor of the team with which I disputed the Irish Premier League of basketball. Through this experience I became interested in tourism and the Master in Tourism Management perfectly answered  my desire to grow in this field. The fact that the program was fully taught in English significantly contributed my choice. Therefore I decided to return to Italy and take the admission test  for the Master and the University's sports team selections required to obtain a scholarship.
What does following this Master at LUISS Business School means to you?
The Master is contributed a lot to my professional growth through a learning process based on experience: the Labs and comparison with successful managers and professionals allowed me to apply the theoretical aspects of the study on concrete case studies.
Particularly through the Soft Skills Lab, the University is providing every tool you need to become a qualified candidate from the relational point of view . We learnt how to speak in public and to communicate effectively, to be able to carry on a trade, manage conflict, work as a team. These are all skills that I am developing and that are very useful in tasks that I do, sports in the first place.
The training at 360 degrees that I received led me to discover areas of interests and professions that I did not know or that I had not taken into account. Attending a Master in LUISS Business School in fact does not only mean achieving a specialization but it also means learning how to be versatile and expand professional and personal horizons.
What are your future projects?
In the future I wish I could take care of experiential tourism focusing on the value of sustainability. I would love to be able to work on those services able to immerse the visitor in full and authentic activities in the local community , by being able to enhance the culture and respect the values.
In the upcoming weeks I will have the opportunity to deepen these themes during the internship that I will perform at Rosewood Hotel in Castiglion del Bosco in Tuscany. I will support the team Guest Relation in all communications with the guests at the pre-arrival time. I will let them know the tasks that are available to Hotel guests, their cost, their profitability and will cooperate to organize their stay based on their interests. To have the chance to participate in the activities of a great hotel reality like this, is for me a great opportunity to get involved and apply concretely on the field the teachings received so far.
What advice do you give to who wants to enrol in this Master?
I recommend it to anyone who is considering  joining  the Master stepping up to a path that requires a lot of effort but that will offer many opportunities  to get started , define and pursue their first career goals. In LUISS Business School you  will find a dynamic environment that can offer training and growth at 360 degrees. Therefore the tip I can give to prospective students is addressing this path with curiosity, trying to grasp all the stimuli and opportunities for personal and professional enrichment that this experience offers.
Publication date
June 9 2016
Publication date
June 9 2016