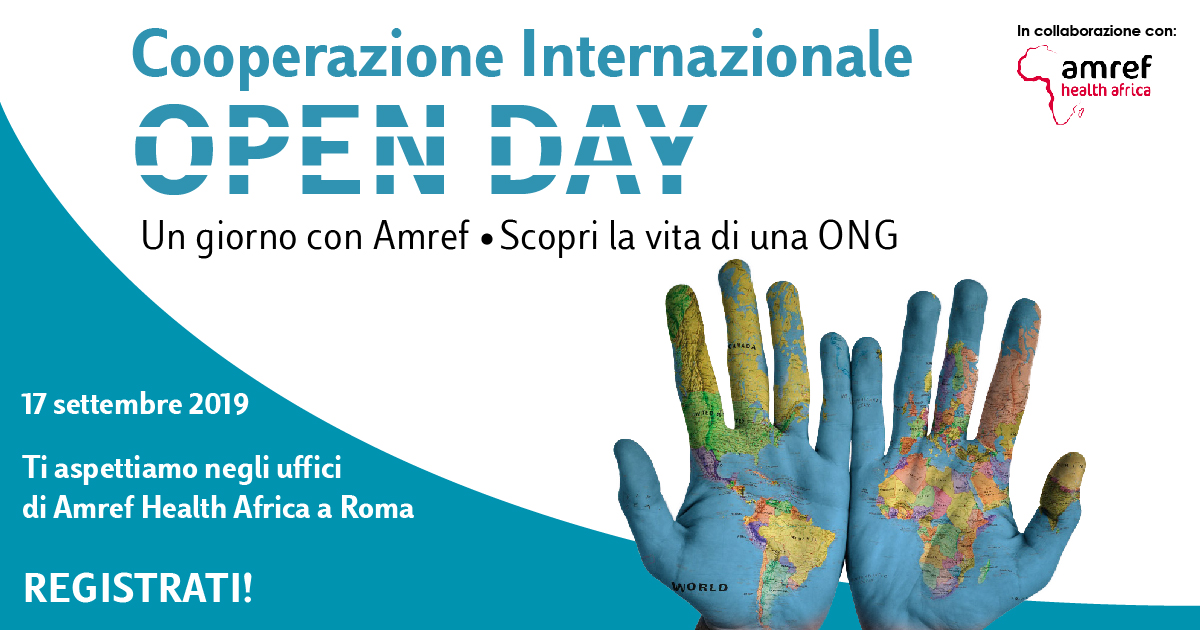 Amref Health Africa, in collaborazione con Luiss Business School, presenta Cooperazione Internazionale – major del master in Project Management e ti invita presso i suoi uffici di Roma per conoscere la vita organizzativa e i percorsi di carriera in una grande ONG. Avrai l'opportunità di comprendere quali sbocchi professionali e quali percorsi potrai affrontare dopo il programma, dialogare con i referenti Luiss Business School, ascoltare le testimonianze dirette e dal campo degli operatori, osservare le reali attività quotidiane di una ONG.
Parteciperanno:
Guglielmo Micucci – Direttore Generale Amref Health Africa
Francesco Rullani – Direttore di Cooperazione Internazionale – Major del Master in Project Management
Lodovico Mariani – Project Manager progetto speciale Master Amref Health Africa/Luiss Business School
Simone Budini – Project Manager ERS HUB LUISS
Mario Colucci – Relazioni con le Aziende Amref Health Africa
Roberta Rughetti – Head of Programs  Amref Health Africa
Marta Bove – Head of Communication & Fundraising Amref Health Africa
Andrea Bollini – Liaison Officer and Portfolio Manager Amref (collegamento in videoconferenza dall'Headquarter di Amref a Nairobi)
Ti aspettiamo il giorno 17 Settembre alle 9.45 presso gli uffici di Amref, Via degli Scialoja 3 – Roma (metro Flaminio) per una full-immersion nella vita reale di una ONG (l'incontro terminerà alle ore 13,00 circa). Per partecipare all'evento è necessaria la registrazione: non mancare!
04/09/2019