Luiss Business School has recently signed the double degree agreement with NUCB Business School, Japan, which will give a chance to Full-time MBA students to spend a part of their MBA programme abroad and obtain the second degree from one of the most prestigious Asian business schools.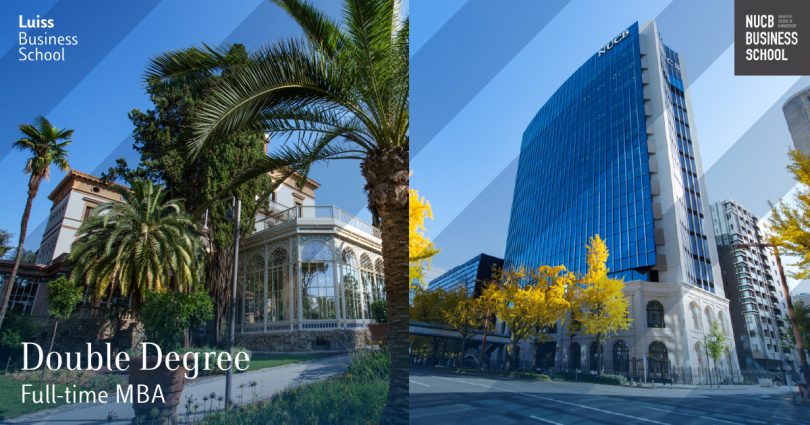 The Double Degree in Master of Business Administration with NUCB Business School is a one year and half programme entirely taught in English. After completing the programme, students will obtain two MBA diplomas issued by Luiss Business School and NUCB Business School.
About NUCB Business School
Double-accredited by AMBA and AACSB;
Officially ranked in the Financial Times global ranking: FT 2018 Asia-Pacific top 25 business school ranking;
QS Global MBA Ranking: #3 Japan, #16 Asia.
A longstanding tradition of welcoming international students;
Greater Nagoya is Japan's third largest metropolitan area after Tokyo and Osaka.
The programme is structured as follows:
1st part: October – December + January – mid-March is carried out at Luiss Business School (Rome, Italy);
2nd part: April – mid-July + September – February is carried out at NUCB Business School (Nagoya, Japan).
Only students regularly enrolled in Master of Business Administration at Luiss Business School can take part in this programme. A selection process for the Double Degree Programme is held in parallel with a selection process for the enrollment in Master of Business Administration.
How to apply
The application call for the academic year 2020 – 2021 is open, please apply by filling in the Application Form. The call will be opened until all available slots are filled. Nonetheless, the applications may be accepted not later than October 30 of each academic year.
For more information, please visit our website or please contact bs.international@luiss.it.
2/7/2020 
Data pubblicazione
2 Luglio 2020
Data pubblicazione
2 Luglio 2020